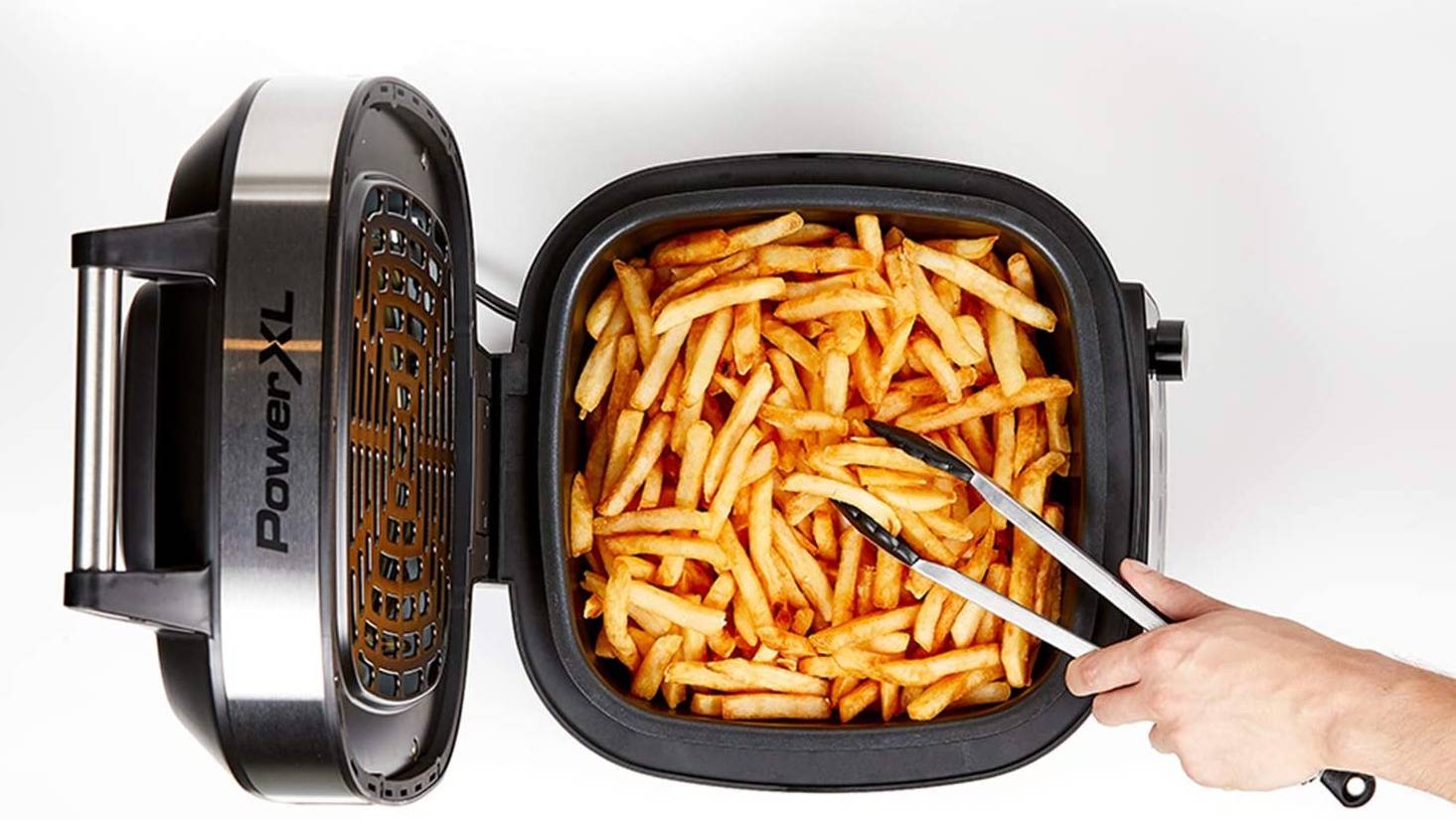 Please note: It's Okay To Be Bougie is mostly reader supported. If you buy through links on our site, we may earn an affiliate commission.
Being bougie can sometimes be demanding and cooking is sometimes the last thing on anyone's mind. As always, Ms. Bougie is to the rescue! The only thing that is required is for you to toss all of your crock pots, air fryers, and grills in the trash and grab yourself a Power XL Grill Air Fryer Combo. 
Listen up, I've tried different cookers but this one has a 12-in-1 feature unlike other competitors so trust me when I tell you; this is the real deal. The Power XL is exactly what it states; POWER! It is a slow cooker, indoor grill, air fryer, a fully equipped a nonstick inner pot, nonstick grill plate, tempered glass slow cooker/steamer lid, serving ladle and comes with a recipe book. The cooking options are: air fry, grill, slow cooker, steam, sauté, bake, roast, rice maker, simmer, sous vide, fry, and an option to keep food warm. For healthier eating, it has a rapid air crisp technology for maximum crisping using hot air opposed to unhealthy deep frying oil.
I've given you the great news but now it's time for the bad news. My first time using this was making a salmon. I roasted it for 45 min. I tossed a lemon on top and the rest was history. My husband took one bite and he immediately told me that the salmon was from a restaurant. He said that the fish was juicy, seasoned perfectly, and cooked to a T. We went back and forth for the night until he finally gave me my well deserved credit and made me promise to make that meal weekly. Get this grill today and turn your relationship up a notch!