Marshall Stanmore II Smart Speaker Review
Please note: It's Okay To Be Bougie is mostly reader supported. If you buy through links on our site, we may earn an affiliate commission.
Marshall Stanmore II
 Smart Speaker Review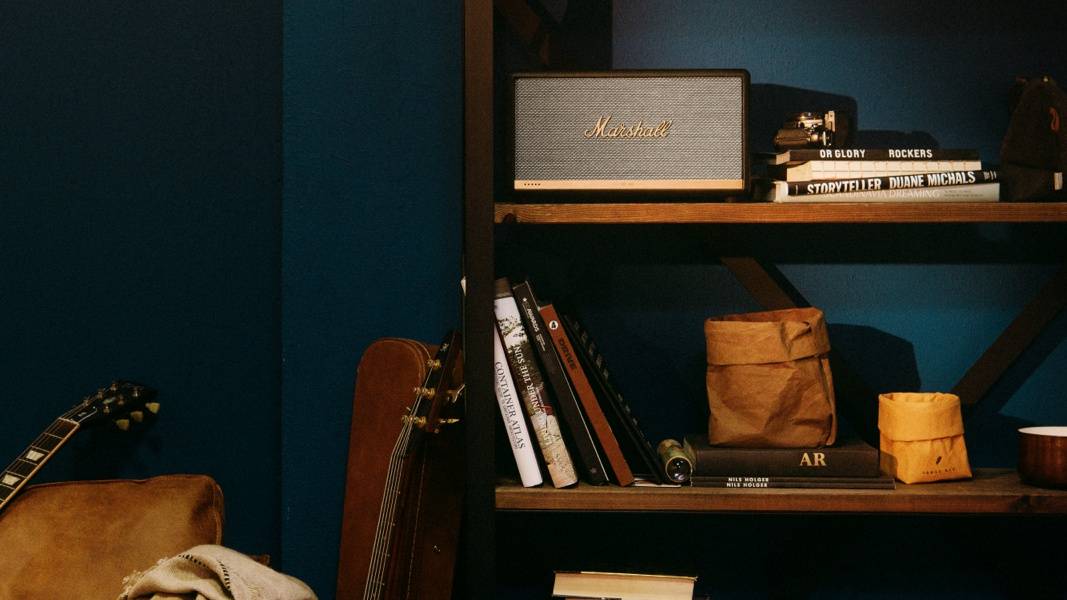 Marshall Stanmore II Smart Speaker
2021 is all about positive vibes; wouldn't you agree? Your home should be your sanctuary and great music is always a much needed accessory. I've tried countless speakers and they either were bad quality, overpriced, or just too big. My husband must have seen my frustrations and decided to find
something that would overpower my complaints.
One morning I woke up to a gift wrapped at the foot of my bed. The tag read, "just because." I immediately blushed and couldn't wait to see what was inside. Once I opened the box, I saw the most luxurious looking speaker. Not only was it gold and black like my bedroom but it had the words Marshall
written in a chic cursive font. The speaker was easy to carry but you can definitely feel the physical power. My husband knows that I am not a tech savvy person and he made sure that the directions were simple and straight to the point.
All I needed to do was download the app as shown on the direction insert and the rest was history. The speaker has Bluetooth capabilities, wireless sound that can range up to 30ft, sound customizations, Alexa built in, smart voice recognition, noise cancellation and it is the classiest looking speaker to display. Did I mention that you can hook this up to your phone, tv, or swap with a friend via Bluetooth?
The Marshall speaker is available as wireless or wired depending on your taste. The speaker is small but
do not underestimate this powerhouse. The sound is crystal clear and is all that you will ever need to unwind, host a party, or to just sing your heart out. If you want a bougie sound; this speaker is for you.