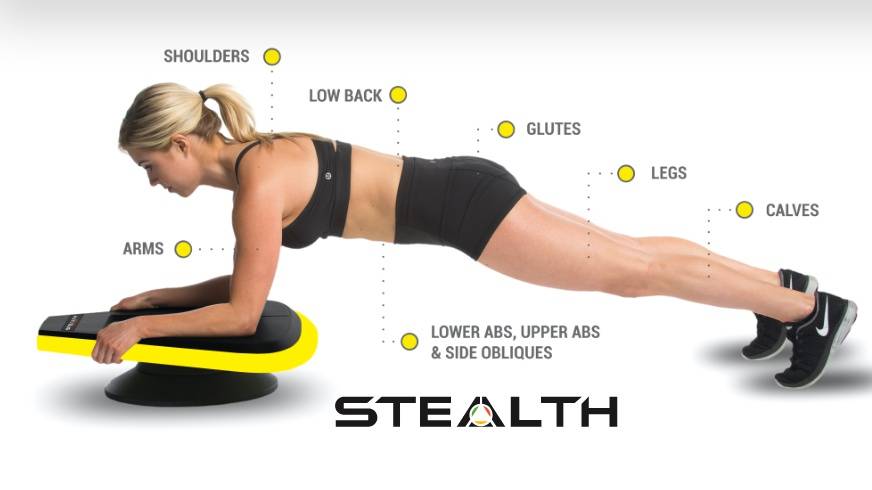 STEALTH CORE TRAINER REVIEW
Your health is your wealth and it should be valued. Staying in shape can be tough but I am going to make it easier. Planks are one of the most dreaded exercises but also carry the most results for a total body workout. Planking works the abdomen, strengthens the core, and it works the rectus abdominis and other ab muscles that runs from the pelvis to the shoulder girdle. The plank is an excellent abdominal and core exercise. It works not only the rectus abdominis, but also the other ab muscles and the core muscles that run from the pelvis along the spine and up to the shoulder girdle. Say good-bye to the traditional and boring ways of doing planks.
The stealth core trainer is the best of the best. This exercise equipment is comfortable and has a swivel function that allows 360 degrees of core training. All you need is a smart phone and three minutes a day to get washboard abs. The core trainer has an insert that allows your phone to rest comfortably while you use the free app to interactively play four games while training your abs. The app comes with four free games as well as challenges that you can take part in with other core trainees. There are exclusive games that carry a low subscription for a one-time fee. The subscription allows premium games monthly. This dynamic planking platform can also support up to 300lbs. Three minutes a day will get your abs underway. Try it today!